Send Inquiry
Hydro Flow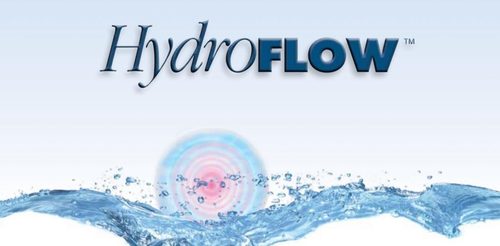 Hydro Flow
Product Code : 01
Price And Quantity
Minimum Order Quantity
1 Unit
Price
50000-800000 INR
Hydro Flow
Hydroflow Electronic water conditioners. HYDROPATH provides the ultimate in water care technology to global business, industry and consumers – reducing limescale, preventing bio-fouling and offering chemical-free solutions with a difference.
Hydropath's range of water conditioners are easy to install, suitable for all pipe sizes and materials. The units operate by a use of unique, chemical-free , patented ferrite technology that applies an electric field to the pipe and the water. It does not use either magnets or coils wrapped around the pipe but, unlike any other water treatment device, uses an approach based on the principle of the electrical transformer.
Hydopath Technology can be used for wide range of applications :
Cooling Towers– Reduction in cooling tower chemicals & Biocides , no formation of algae, Reduction in blow down frequency & make up water consumption and improving water quality.
Heat Exchangers-Eliminates & Prevents Limescale and increases the efficiency by increasing Delta T, protects the system, reduced energy cost, maintenance and down time.
Boilers-Removes existing scale and prevents new scale formation, Maintains/Reduces Exhaust Temperature, Eliminates the use of softener, reduces the use of antiscalants, Reduced energy cost, maintenance cost and down time.
Direct Benefits :-
Saves on electricity
Increases the efficiency of water heating equipment and machinery
Eliminates or decreases chemical usage
Decreases the need for chemical safety,
Non-intrusive and easy to install-No plumbing required
In-direct Benefits :-
No stoppage and production losses
No chemical handling
No Loss of Heat Exchange
No Reduced Flow Rates
No Failure of Equipment
No Expensive Maintenance
No Increased Running Costs
No Harmful Atmospheric Emissions
No Corrosion
Functional benefits :-
Does not depend on water flow (treats slow-moving and standing water)
Propagates the hydropath signal along the entire water system
Provides 24hour protection
Doesn't interfere with other electric systems
Trade Information
Payment Terms
Cheque, Cash in Advance (CID), Cash Advance (CA)
Delivery Time
4-5 Week
Main Domestic Market
All India